Ah, it's happened again! Someone has taken up one of the limited spots in your parking lot, and they're not even a customer. It's a situation all commercial businesses with parking lots have to deal with, which is why commercial towing can be such an invaluable service. Fortunately, Pepe's Towing in Colton, CA, has a fleet of tow trucks and expertise in drivers to handle commercial towing jobs of any size, from light vehicles to super-heavy-duty trucks.
When your business needs towing services, trust Pepe's Towing to do the job correctly. We are the perfect choice for a commercial towing company in San Bernadino, and our latest blog post is here to let you know how!
Quick 24-Hour Response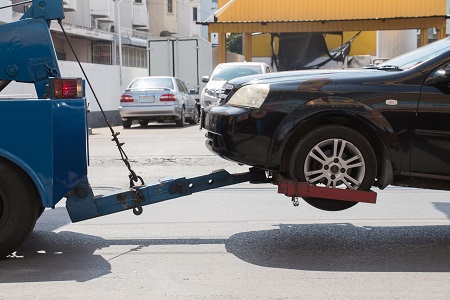 Living in the Los Angeles metropolitan area means life never stops. Rarely does a city as large as this sleep, which means businesses burning the midnight oil or operating in the morning will need a tow truck at some point. That's why Pepe's Towing runs a dispatch office available 24 hours a day to respond to your commercial towing needs. With service areas across Riverside, Fontana, Moreno Valley, Ontario, Rialto, and San Bernardino, you can trust Pepe's Towing to get to the scene quickly.
Insurance-Covered Services
When vehicles are towed off your property, you need to know you won't be held liable for any damage done during the process. With commercial tow trucks from Pepe's Towing, you can rest assured that your business is not at risk for any towing job. All our tow truck drivers are fully trained, insured and certified to handle commercial towing jobs, so you can trust that your assets will remain undamaged throughout the process.
Tow Truck Drivers With Expertise
Our experienced tow truck drivers come equipped with the latest tools and technology, ready to tow or provide roadside assistance as needed. This provides us with an around-the-clock response that is both reliable and fast. We can deliver fuel, jump dead batteries and replace flat tires for stranded drivers. Don't let a road bump stop your business; call Pepe's Towing!
Tow Trucks For Any Class of Vehicle
Pepe's Towing is equipped with multiple classes of tow-truck vehicles, including light-duty, medium-duty, heavy-duty and super-heavy-duty! This might not seem beneficial for your business, but hold on a second. How many businesses require heavy-duty towing services? Granted, not many. For those commercial businesses who do, however, Pepe's Towing's wide range of tow trucks becomes indispensable. From contractor vans to heavy dump trucks, we can handle it.
Pepe's Towing can help businesses such as:
Construction companies
Commercial delivery services
Warehouses
Storefronts with limited parking
Parking Lot Management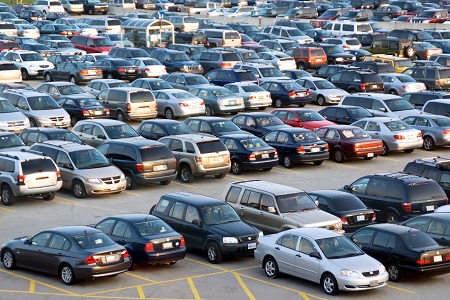 As we discussed in the opening paragraph, Pepe's Towing also provides business owners, large and small, with parking lot management. Whether for those pesky repeat offenders or an abandoned vehicle, commercial tow truck operators from Pepe's will be glad to assist. Are one of your clients suffering from a dead battery or a flat tire? We can help with that too!
Safe Recovery
At Pepe's, we understand that commercial towing is a tough job. That's why we ensure our commercial tow trucks are equipped with the latest safety features and our drivers have received comprehensive training in commercial towing. We take great pride in providing you with a commercial towing service that does more than just tow vehicles — it ensures safety and security too.
Deals and Discounts
Finally, commercial towing doesn't have to be expensive. At Pepe's Towing, we provide competitive prices and monthly service fees that won't break the bank while allowing us to provide top-notch commercial towing services. Plus, we offer special discounts and deals throughout the year so that you can get commercial towing at an even lower co Nobody likes to overpay for commercial towing services, and with Pepe's Towing, you don't have to.
Pepe's Tows the Car and Leaves Peace of Mind
Perhaps the most significant benefit any business owner can have when they have a commercial towing service is peace of mind. With commercial towing services from Pepe's Towing, you can rest assured that you always have an answer when you need a vehicle moved. Any unwanted or nonworking vehicles will be in capable hands, and any commercial tow job — no matter how big or small — will be completed with speed and efficiency.
You'll have peace of mind knowing that your business is in good hands with Pepe's Towing. We are here to provide commercial towing services beyond just the tow — with safety, security and unparalleled customer service in mind. With our fleet of commercial tow trucks and experienced operators, you can rest assured that any commercial towing needs your business has will be taken care of. Ready to get started? Contact us today or call us at (951) 396-3888.
When it comes time for a commercial tow in San Bernadino, Pepe's Towing is your best bet.