Towing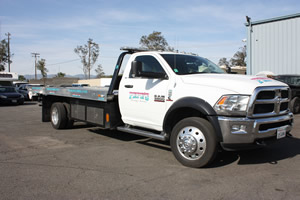 Breakdowns, accidents, and other problems can occur without warning. Knowing that you can get towing services that Moreno Valley drivers have relied on since 2008 can make a world of difference. At Pepe's Towing we're available 24/7. With day and night dispatchers and one of the largest fleets in Moreno Valley, we're always ready to help.
We have the right tow truck for the job.
Tow trucks aren't uniform. Smaller towing companies in Moreno Valley may not have the right trucks for your situation. Our fleet is completely outfitted with a range of tow trucks that can service everything from cars to heavy machinery and tractor-trailers. These include our super heavy-duty trucks with 360-degree rotation, light to heavy-duty trucks, and FPS vehicles. We can navigate tight parking lots and handle varied terrain to get you out. Why take a chance on the other guys? Our Moreno Valley towing fleet has you covered.
Safe Towing Practices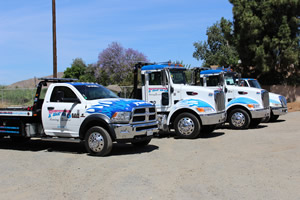 Towing trucks share similar features, but a towing companies stance on safety is unique. When it comes to towing, Moreno Valley tow truck operators don't all follow the same safety practices. That's why we've unified our towing safety procedures under incredible leadership.  Created by a 30 year veteran of the California Highway Patrol with 15 years as an Occupational Safety Officer, our safety officer understands how to protect you.
His experience and knowledge have helped to elevate the safety standards of our drivers to the highest level. Trained to work in a wide variety of traffic situations, road types, conditions, and vehicles, our procedures allow our drivers to safely tow your vehicle in nearly any situation. That keeps your ride and you as safe as possible.
Expect more from your towing company.
24/7 radio dispatcher service
More than 80 of our tow trucks service Moreno Valley
Drivers are experienced and intensively trained
Businesses save on transportation with our commercial accounts
Contact us for Towing in Moreno Valley Now!
Choose safe service, 24-hour support, and reliability from the Moreno Valley towing company trusted by private vehicle owners, local police agencies, businesses, and the Department of Transportation's Freeway Service Patrol. We'll be there when you need us. Get quick, competitively priced towing services in Moreno Valley at any time. Call (951) 396-3888 or contact us today.
More Towing Service Locations:
Colton
Fontana
Ontario
Rialto
San Bernardino