Towing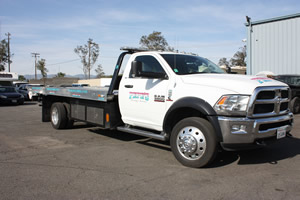 Vehicle accidents, breakdowns, and other problems can happen at any time. Knowing that you can get towing services that Ontario drivers have depended on since 2014 can make all the difference. At Pepe's Towing we come to the rescue 24 hours a day. With day and night dispatch and one of the biggest fleets in Ontario, we're always prepared.
We have the right tow truck for the job.
Tow trucks serve different purposes. Smaller towing companies in Ontario may not have the vehicle you require. Our fleet is fully outfitted with a variety of tow trucks that can service everything from sedans to tractor-trailers and heavy machinery. These include super heavy-duty trucks, FPS, and light to heavy-duty trucks. We can navigate small spaces and a variety of terrain to get to you. Why risk the other guys? We have you covered.
Safe Towing Practices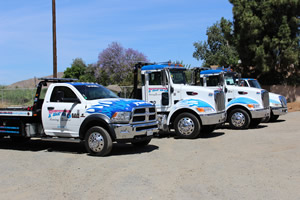 The right equipment is a necessity, but practicing safe towing is up to the company. When it comes to towing, Ontario tow truck operators practice different standards. That why we've unified ours under some of the best leadership available. Our safety coordinator had 15 years of Occupational Safety Experience prior to joining our team.
Our towing practices are designed to provide safety to our clients and their vehicles. That's why our drivers are trained to work in heavy traffic areas, fast traffic areas, and other settings that can make towing more difficult. By practicing safety procedures and holding our drivers to a higher standard, we keep our customers and their vehicles safer.
Expect more from your towing company.
Radio dispatchers available 24/7
Ontario is served by over 80 trucks
Drivers are thoroughly trained and experienced
Commercial accounts available to businesses with transportation needs
Contact us for Towing in Ontario now!
Choose 24-hour support, safe service, and dependability from the Ontario towing company trusted by private vehicle owners, businesses, more than 20 policing agencies, and the California Department of Transportation's Freeway Service Patrol. Get fast, affordable towing services in Ontario at any time. Call (909) 551-4233 or contact us today.
More Towing Service Locations:
Colton
Fontana
Moreno Valley
Rialto
San Bernardino