Commercial Tow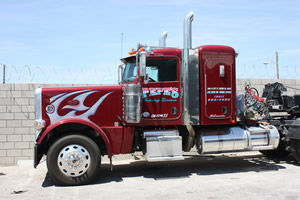 Not every towing company is equipped to take on commercial projects. These depend on more than just the proper equipment. For a commercial tow, Fontana needs a truck operator that understands their vehicle's unique capabilities, its equipment, and how to transport larger items without the risk of damage. At Pepe's Towing that's what we do, and that's why we've been Fontana's trusted commercial towing company since 1978.
Your commercial towing solution.
With a commercial tow, Fontana operators make a 2-ton car look like a featherweight. That's why our trucks have to have the capacity to handle heavy loads. Our fleet contains four unique vehicle classes that can deliver services for your commercial needs. These include:
Light Duty Flatbed: With a 26 thousand lbs capacity, these can handle heavy machinery and smaller vehicles.
Medium-Duty Truck: For medium-sized vehicles like smaller boats, this rig gets the job done efficiently and safely.
Heavy Duty Truck: Capable of hauling, lifting, and wrecking, this can manage storage containers, mobile trailers, and more.
Super Heavy Duty: Featuring a 360° boom lift and 60-ton capacity, there's almost nothing this beast can't recover.
Get commercial towing service when you need it.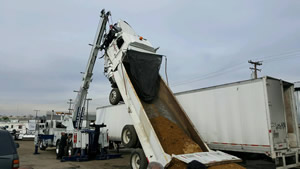 Our dispatch center operates 24/7. Our trained drivers make your safety their highest priority. We always send out the best vehicle for the job, and our drivers are skilled at working in high traffic areas providing recovery, towing, and transportation of large cargo. We take pride in every job and that's why our company provides commercial tows Fontana law enforcement and the California Department of Transportation rely on. They know that when reliability, safety, and time matter most, Pepe's Towing is the logical choice.
Contact us for a commercial tow in Fontana today.
We're a commercial towing company that can handle your changing business. Whatever the load size or delivery needs we've got the specially equipped trucks to do it and the experienced operators to do it safely. Don't accept anything but the best commercial tow Fontana has to offer. Call (951) 396-3888 or contact us today.
More Commercial Tow Service Locations:
Colton
Moreno Valley
Ontario
Riverside