Commercial Tow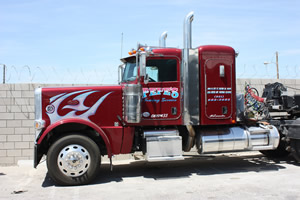 When they need a commercial tow, Moreno Valley payloads vary wildly. Some companies need boats, mobile trailers, shipping containers, or vehicles towed or recovered. These items have to get to their destination on time and intact. That's why local businesses choose Pepe's Towing for towing services.
A reputation for commercial towing.
Our business was built on our reputation. Providing commercial tow services for local businesses since 1978 has allowed us to expand. We aren't just a commercial tow company, we're a local staple. Expanding to suit changing business needs has propelled us to create customized tow trucks that can handle the largest loads. With a fleet of more than 80 trucks, your business needs are covered.
Your Commercial Tow Truck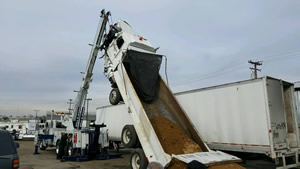 Not every truck is capable of supporting the dimensions and weight of commercial products. That's why our fleet includes customized vehicles for specific transportation needs. Light and Medium Duty vehicles are perfect for smaller heavy loads and can support up to 26,000 lbs. These are ideal for large items and vehicles.
Our Super Duty and Heavy trucks utilize cranes and lifters. Depending on the tow truck we have a portable lift capacity of 60 tons. When you've got tractor-trailers, shipping containers, buses, construction materials, and other large items to move, we make it simple. Operators are adept with our equipment and can perform recovery duties for businesses as well.
We tow items that include:
Commercial recovery/towing of trailers/semi-trucks.
Commercial recovery/towing of buses/RV's/shuttles.
Commercial recovery/towing of trucks/vans/cars.
Transportation of machinery, mobile homes, shipping containers.
Off-road/Underwater recovery and crane services.
Contact us for a Commercial Tow in Moreno Valley.
When your business requires commercial towing choose for reliability, safety, and equipment choice. Our customized commercial towing solutions are created to handle the job, and our operators know how to use them to their fullest capabilities. Don't accept anything but the highest quality commercial tow Moreno Valley has to offer. Call (951) 396-3888 or contact us today. We also provide roadside assistance in Rialto, Ontario, Colton, Riverside, Fontana, and San Bernardino.
More Commercial Tow Service Locations: