Commercial Tow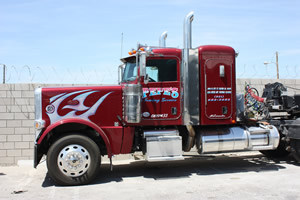 Not every towing company is capable of handling any commercial project. It takes more than equipment to tackle the really heavy jobs. For a commercial tow, San Bernardino requires a truck operator with experience and complete mastery of their vehicle. They need to know its capabilities and functionality, when to move forward and when to back off, how to transport larger items while eliminating the risk of damage. At Pepe's Towing that's how we tow, and that's why we've been San Bernardino's area since 1992.
Your commercial towing solution.
With a commercial tow, San Bernardino operators can handle extremely heavy loads. Our four vehicle types make it easy to find the right capacity and truck capabilities for the job. This lets us quickly mobilize in order to tackle the widest cargo range in nearly any environment. Vehicles include:
Light Duty Flatbed: With a 26 thousand pound capacity, these are perfect for moving heavy machinery and commuter vehicles.
Medium-Duty Truck: Our medium trucks move small boats and medium vehicles with ease. It can easily navigate smaller spaces as well.
Heavy Duty Truck: Our heavy-duty trucks are one-stop machines. Hauling, wrecking, lifting, these do it all. It's great for containers, mobile trailers, and more.
Super Heavy Duty: This custom truck carries a 360-degree boom lift, and sports a 60-ton capacity. This is perfect for transport and extreme recovery.
Get commercial towing services when you need them.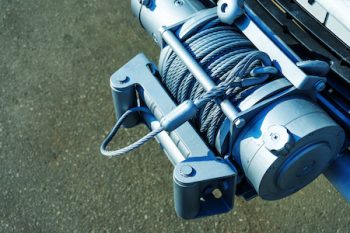 We offer 24/7 service. Our dispatch center can quickly assess your needs in order to send the right vehicle. Whether you are in a low or high traffic area, rural or metropolitan—we provide transportation, towing, and large cargo recovery. We take pride in our workmanship, and that's why San Bernardino law enforcement and the California Department of Transportation rely on our commercial towing services. They know when reliability, safety, and time matter most, Pepe's Towing delivers.
Contact Us For a Commercial Tow in San Bernardino today.
Our adaptable vehicles and large fleet make us the ideal commercial tower for your evolving business. Whatever your cargo size or delivery needs, we have a truck and driver ready to handle it. Don't accept anything less than the best commercial tow San Bernardino has to offer. Call (951) 396-3888 or contact us today.
More Commercial Tow Service Locations:
Fontana
Colton
Moreno
Rialto