Towing and car hauling services are essential if your vehicle is broken down or stuck on the side of the road. The automotive towing industry is very competitive – so how do you choose which business to use? It's always important to do research before you decide, so read up about what to look for in a tow service. Looking for a tow service for yourself or your business? Here are a few things to consider before deciding on your go-to company.
Are They Insured?
An improper tow can cause very expensive damage to your personal property. It's important to make sure you're covered in case something goes wrong. The first thing to check out is whether the towing company is insured and bonded. Insurance covers damage to your vehicle that occurs during the process of being towed. Bonded companies have insurance policies that cover their work as well as any damage to property or people that may occur while being towed.
Make sure to ask them if they carry liability insurance. Liability insurance protects you from legal action that may arise when someone gets hurt or damages something during the tow. It's another thing to help keep your mind at ease in an already stressful situation.
How Long Have They Been In Business?
The longevity of a towing company should be high on your list of things to consider. A good rule of thumb is that the longer a company has been around, the better. If a business has been operating for a long time, it's likely that they're known in their community and trusted to do good work. The towing industry is competitive, so it pays to shop around.
Look into how long they've been in business, where they were established, what kind of equipment they use, etc. You can also ask how long their tow truck drivers have worked in the field. A professional towing company will be sure to hire drivers they know they can trust; it's better for their business, not to mention the customers. If possible, talk to other customers who used their services before. If the company has testimonials on their website, check them out.
Do They Have the Equipment For Your Job?
Having the proper tools can make all the difference when you need to get your car towed. There are several different types of tow trucks for different tow jobs. Some tow trucks are best suited for larger vehicles, and some are better for smaller ones. There are even trucks that are best for motorcycles! If you need towing services for more than just a conventional passenger vehicle, you'll want to make sure that your tow company has a truck for the job.
Keep in mind that if you think you'll need commercial towing services, that's another skill set that you'll need to specifically look for. Not every towing business provides it. Not only does it require their tow truck drivers to have experience in towing larger vehicles, it means they'll need to have a different kind of truck than they would use for smaller vehicles. Make sure that you know your towing company has the skill and equipment to get your tow done properly.
What Other Roadside Services do they Provide?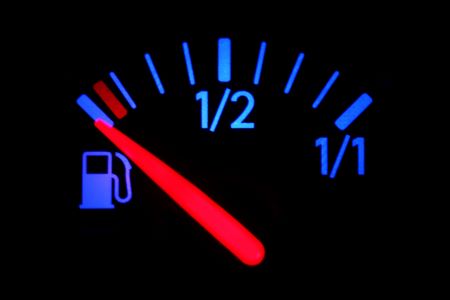 Most towing companies offer roadside assistance on top of towing. Each towing service will provide a different set of services, so make sure you ask about the roadside service they offer. There's a wide variety of services they might provide, from fuel delivery to basic repairs to giving your car a jump. Check with them for pricing on these services as well. These services can come with their own separate price tag, so make sure you're aware of it before you commit.
Service Area
Make sure your towing company services the areas you're likely to be in. If you get stuck somewhere, you'll want to know that a tow truck is only a phone call away. It's a good idea to choose a professional towing company with a broad service area, just to make sure you're always covered.
Pricing
Do they offer their services at a fair price? What do they charge for roadside service? Keep in mind that price is not always indicative of quality; paying more for a service does not necessarily mean you're guaranteed quality assistance. It's always a good idea to check your tow truck company's pricing before you commit to ensure you won't be surprised later on. Try to find a good balance of affordable towing services and quality.
Customer Service
Does the towing business provide quality service? Do they sound professional on the phone? Do the tow truck drivers handle jobs promptly and safely? Check for reviews and testimonials online, or give them a call and see for yourself. Knowing that the company is easy to deal with can really ease your mind during a stressful situation.
Availability
Does the towing company offer 24/7 service? If not, you might consider looking elsewhere. It's important to know that your towing company is available to help you whenever you might need it. After all, emergencies never happen on schedule. It's reassuring to know that whether you need help at midday or midnight, your towing company will be there to help you.
Call Pepe's Towing!
At Pepe's Towing, we're dedicated to getting you a quality tow as quickly as possible. We offer affordable towing services for both commercial and personal vehicles, as well as roadside assistance for any sticky situation you might get into on the side of the road. With over 40 years of towing experience, we're trusted in Moreno Valley and the surrounding area. With our vast collection of towing equipment, we've got the tools for the job – whether you need heavy-duty towing or a simple jumpstart. Check out our website and give us a call today!