There are many towing companies out there, but not all are created equal. When stranded on the road due to car troubles, the towing company you call goes a long way toward determining your towing experience. This blog post will discuss five tips for choosing the right towing company for you.
Make sure they are licensed and insured
One of the first things to check when choosing a towing company is their licensing and insurance information. Licensing is a great way to confirm that your chosen towing service provider is qualified to render the services you need. Insurance is essential to protect you and your vehicle in case of any accidents or damages that may occur during the towing process.
Check online reviews
One of the vital tips for choosing a towing company is checking online reviews to know past clients' opinions about their services. Many review sites can help you find the best tow truck providers with good ratings. Be sure to look at various sites. When looking over reviews, be sure to use critical thinking, as some reviews can be fake etc. Also, ask for recommendations from friends and family members who have used the service before or know someone reliable that offers roadside assistance services in your area. You can also check out local newspapers ads or bulletin boards at gas stations, grocery stores, etc.
Look for a towing service with experience and expertise
It's also essential to choose the best towing company with plenty of experience and expertise in the field. They are better equipped to handle any challenges or problems during the towing process. The best towing service will have all types of towing vehicles to retrieve different models of cars. In addition, they will know how to provide you with the best possible advice and recommendations for your specific situation.
Get a written estimate before the towing service
Price is another crucial factor you need to consider when choosing a good towing company. One way to ensure that you're getting good value for your money is by requesting a written estimate from the tow provider. This will give you an idea of how much the entire process will cost, so there won't be any surprises down the road. Remember to get multiple estimates from different tow trucks to compare rates and services.
Look for a company that offers 24/hour roadside assistance services
Lastly, it's essential to choose a tow company available 24 hours a day and seven days per week. This means you can always reach the towing service when there's an emergency with your car or truck! The last thing you want is to be stranded on the side of the road in the middle of nowhere with no one to call. Accidents don't happen on a schedule. By choosing a good towing company that offers 24/hour roadside assistance, you can rest assured that help is only a phone call away.
What services do towing truck companies offer?
There are a few different types of tow services that towing companies offer:
Local tows
This occurs when the towed vehicle is transported within the same city or municipality. It is a relatively routine service that won't cost you much.
Long-distance towing services
This type of service involves transporting over long distances or interstate towing. It is typically more expensive than local towing due to increased fuel costs and time constraints on the driver's part. However, if you need your vehicle moved quickly from one city to another, this might be worth considering.
Emergency towing services
This service is usually provided by most tow truck companies and can include things like helping you jump start your dead car battery or changing a flat tire. If there has been an accident, they'll ensure everyone involved gets medical attention first before anything else happens! These kinds of services are available 24/7.
Roadside assistance
If you're stranded with a dead battery or flat tire, most tow truck companies will provide roadside assistance services like changing your tires. This can range from simply putting air in them to replacing them entirely! They can also jumpstart your car. The cost of this roadside assistance service varies depending on what's needed.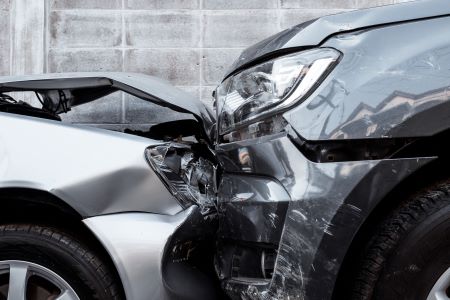 How do tow companies charge for their services?
Most tow truck operator services have a flat rate that they charge per mile, but some may offer discounts during off-peak hours or weekends. Depending on the type of vehicle being towed and how far it's being moved, the price can change.
How long does it take to tow a car?
It depends on the distance. It can take a while for a tow truck to arrive, ready the vehicle for towing, and take it to its destination. The company will ask about your vehicle type so they can prepare the proper equipment (like a flatbed tow truck for large vehicles.)
Pepe's Towing is Here to Help!
At Pepe's Towing, you can always count on us to come to your rescue. We offer 24/7 emergency tow services at competitive prices for all our customers. You won't have to wait too long before you're back on the road. Visit our website or give us a call for more about our towing services!