THE TOP FOUR REASONS OUR TOW TRUCKS GET CALLED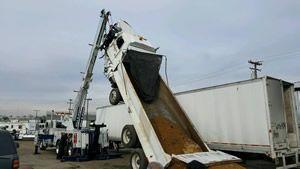 If you've ever discovered yourself trapped on the side of the road, it's possible to relate to how irritating this situation is. Before panicking, it's vital to remain focused and think about your options. Most folks are wary of contacting an emergency towing truck for roadside assistance and believe they're able to deal with the circumstances on their own. But, a tow truck may be your saving grace, as well as your best bet. Here's a look into four common reasons to get your truck or car towed rather than attempting to deal with the situation by yourself:
IN CASE OF AN ACCIDENT
If you're involved in a car accident, your safest bet includes having a tow truck bring the car to the auto body shop of your choice. Even if the vehicle tends to be drivable after an accident, driving it before an expert has looked at it may lead to further damage. In most cases, collisions result in damage to a vehicle's undercarriage. While it might seem to be running okay to you, driving your vehicle after a collision might damage the axles or frame without you knowing it. It's why it's very important to have the automobile towed before driving it after a collision, even if you do not see any visible damage.
AS YOU RUN OUT OF GASOLINE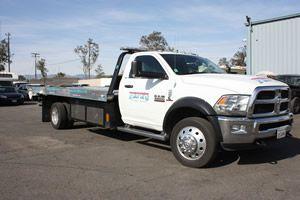 Running out of gasoline may be stressful, embarrassing, and dangerous. If you're on the side of the freeway or nowhere close to a gas station, your best option includes calling a tow truck. It's especially a fact if you have kids or an additional passenger with you. In most instances, if you inform the tow truck business that you ran out of gasoline, they'll bring you gasoline for a smaller charge than a regular tow.
IF THE ENGINE OVERHEATS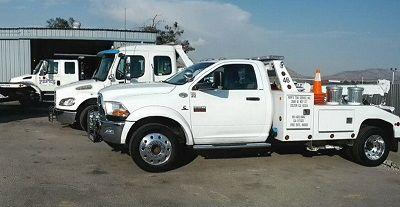 Even if you take excellent care of your vehicle and all of its maintenance needs, things might happen which are out of your control. If the automobile overheats while you're driving, and it has left you stranded some place, you ought to contact a tow truck company before anything else. Such circumstances may be very taxing, and it may be easy to become overwhelmed and stressed. Before going into a panic, contact a towing company and have the vehicle brought to Pepe's Tow so we can check it and diagnose its problem.
THE CAR WILL NOT START
It's likely the most common reason to contact a tow truck. Most folks have experienced the stress of walking out to a vehicle to go to work, just to find that it will not start. There are different reasons why an automobile might not start, from a dead battery to something much more severe. As you contact a tow truck driver, he'll probably check the battery and fluids and do everything possible to get you quickly back on the road. If none of those things tend to be the problem, he then will tow the automobile.
For more reasons for a tow, contact the towing services of Pepe's Towing today!