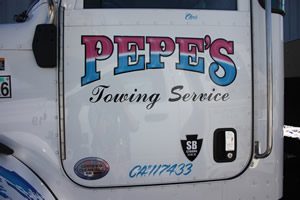 The Best Towing in Riverside
No driver hops in the car and expects to soon be stranded on the side of the road. With all the modern safety precautions we take with our cars and driving, the chances of getting to our destination without mishap are pretty good. But when things don't go as expected, you can count on Pepe's Towing to recover your vehicle and give you a ride to your home or the nearest repair shop.
What types of vehicles do we tow? Nearly all of them! We are a full-service towing company with the ability to tow anything from a tiny Smart Car to a 60-ton commercial rig. The tow truck we send out depends on the vehicle in need of service.
Pepe's Towing is a full-service towing company with more than eighty trucks in regular rotation, including:
Freeway Service Patrol tow trucks capable of towing up to 20,000 lbs.
Light duty flatbed trucks with a capacity of 26,000 lbs equipped with a 21′ flatbed and winch.
Medium duty trucks designed to lift one medium size truck on its front or rear tires.
Heavy-duty trucks capable of lifting 60 tons with an underlift.
Super heavy-duty trucks with a 60-ton capacity boom lift.
Whether you've simply been locked out of your car, run out of gas, or need help with a tire repair, we are happy to send a vehicle out to help you. Keep our number handy just in case. We are ready for your call 24/7.
A Towing Company for the Riverside Community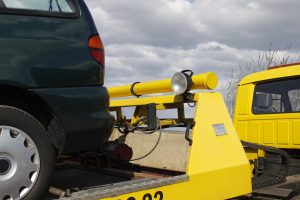 Our safety coordinator completed fifteen years of Occupational Safety training and ensures that safety standards are practiced in every one of our calls. Pepe's Towing services also give back to the community. With a long history of helping youth programs, law enforcement (Every 15 Minutes, MADD, etc.), and fire department training, our service means more than just dragging cars around!
We Stand Apart from the Rest
Trusted by more than 20 policing agencies and the California Department of Transportation's Freeway Service Patrol, our company has been gifted with the responsibility to handle inoperable vehicles in many high-stakes situations.
Radio dispatchers are ready for your call 24/7
Riverside is served by over 80 of our clean, meticulously maintained tow trucks
All of our drivers complete extensive training
Commercial accounts are available for businesses with transportation needs
We have accounts with CHP and the San Bernardino County Sheriff's Department
Roadside Assistance When You Need It Most
Behind every vehicle we tow is a valuable client. We believe in taking care of our customers and are proud to offer a critical service for the Riverside community. You can expect us to care for your vehicle like it was our own. We promise to communicate the wait times, pricing, and transportation processes clearly so you never have to deal with any surprises. We also provide commercial towing in Moreno Valley, Ontario, Colton, Rialto, Fontana, and San Bernardino.
 Call Pepe's Towing in Riverside for emergency towing services, 24/7